Cleanline waste receptacles are unlike any other stainless steel trash cans in today's market. They have a distinctive style as well as function that make all other trash cans obsolete. Traditional trash and garbage bins clutter your space and are difficult to maintain. Cleanline stainless steel waste receptacles are closer to art than trash.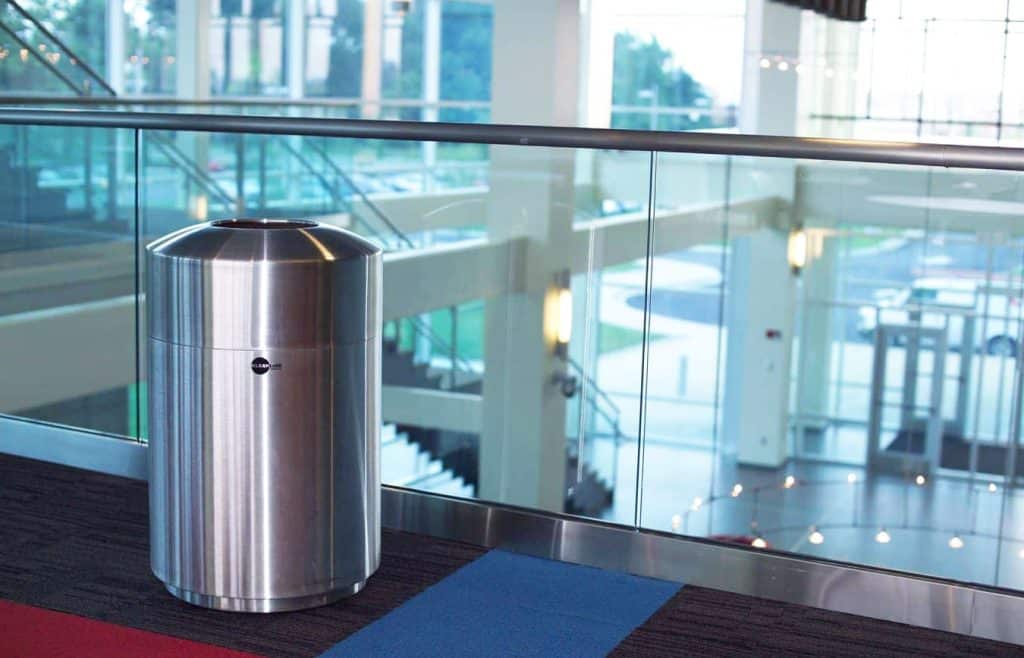 Why would you choose anything else when you can choose a 
 waste receptacle that is manufactured with durable stainless
steel, is dent, weather and scratch resistant, blends beautifully
 with any environment, and is made in the USA?
A Cleanline waste receptacle or planter is a high-performance choice that lends a clean, sophisticated look to any interior or exterior project. Choose Cleanline, and put a new spin on public décor.

Our waste receptacles (and planters) are constructed of Type 304 stainless steel. The classic style and durability you see today is what you will be looking at years from now. With a whole list of innovative design features and several customizable options including labels and wraps, Cleanline makes it easy to find a perfect solution for any application.
     Cleanline's unique features deliver remarkable results:​​
Heavy gauge 304 stainless steel adds dent- and scratch-resistant durability and stability
Recessed base provides easy maintenance and hides mop splashes
One piece base provides excellent spill protection
Unique bag stabilizer slots firmly and discreetly hide bags from view
Exterior brushed finish gives a contemporary and stylish appearance
Fitted top provides a snug fit for greater structural integrity and cleaner lines
Wide variety of options allow for a solution to any application
Government Contracts & Projects
TMS is registered with the Small Business Administration (SBA) and set up to operate with the General
Services Administration (GSA). We are familiar with servicing various government agencies on major projects
and small few piece orders. DUNS # 00-504-3419.